About Us
Teresa Gutierrez Law is a boutique estate planning, probate / trust administration, and business law practice that provides unmatched quality services and individualized attention.
Teresa Gutierrez Law helps individuals, couples, and families maximize the enjoyment of their estates during their lifetime.  At the same time, we design and maintain unique plans to best represent clients' long-term estate goals and wishes.
Among other services, Teresa Gutierrez Law helps businesses select proper entity formation, create operating agreements, and construct business succession plans. Our office makes client concerns our own so that clients can focus their time and energy on what is most important to them.
We are conveniently located and ready to speak with you about your options, in English or Spanish.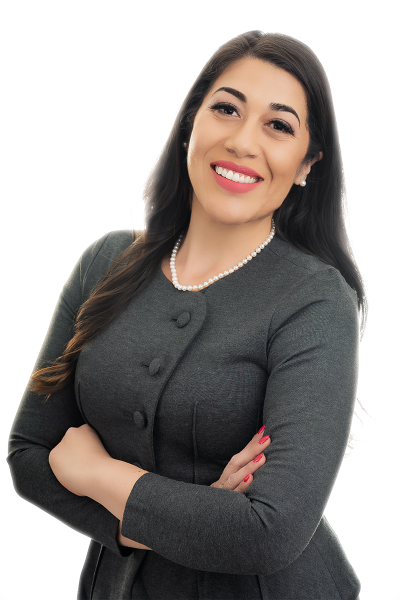 We design and maintain unique plans to best represent clients' long-term estate goals and wishes.
A boutique estate planning practice with a sense of community.
Attorney Teresa Gutierrez aims to provide peace of mind by helping clients protect their families' futures. She guides her clients through difficult, but important, decisions, such as identifying who they trust to make decisions about their medical care if they are unable, who should take care of their children if they die or are unable, and how they can make sure property goes to who they choose instead of being tied up in the courts, in probate.
Request a Consultation
Lucrecia Isidro
2023-02-01
Thank you for helping me with custody of my siblings!
Idalia Aguilón
2023-02-01
Thanks for all your help in Los Angeles Probate Court for me and my family.
I had a wonderful experience with Teresa , she was very helpful and made herself available to me whenever I had questions or concerns. She made me feel comfortable and confident when I was in court. I'm thankful for her support in our journey to obtain custody of my grandchild. It's been almost two years and I'm still recommending Teresa Gutierrez Law to family and friends.
Nohema Pineda Hernandez
2023-01-06
Hello good morning ,dear lawyer, the reason for this message is to thank you for your effort, work and commitment that it took to take my case and get me to obtain legal guardianship to have support here in the USA. I appreciate it very much, a very good lawyer,I got it soon the permission of see..
Juliana Taylor
2023-01-05
Teresa was very helpful and very kind when helping out my father with his issues. Would totally recommend Teresa.
Ariangelis' Torrealba
2022-07-07
Mi experiencia con la abogado Teresa Gutiérrez a sido la mejor, es dedicada y comprometida en cuanto todo el proceso de mi caso de tutela legal, el cual pudimos ganar con tanto solo 3 meses antes de mis 21 años, tiene herramientas que facilitan de manera oportuna el trámite de manera online, en términos generales de verdad muy agradecida con ella es una excelente profesional, atenta y muy comunicativa con cada detalle del proceso y dedicada, me hizo sentir desde el primer momento la seguridad y lograr lo mejor para mi, a sido la mejor decisión! Sin duda alguna la recomendaría 100%
Teresa was very kind and easy to work with! She went out of her way to make sure this process was as fast and easy as possible! I highly recommend her if you're looking for professionalism and straightforward results!
Teresa, Thank you again for your assistance and guidance with my student's trust fun. I feel so much more confident moving forward with his commitment.
Contact us to learn about how you can protect you and your family from probate proceedings during and after life.  Or, if you need to go to court, reach out to us to discuss how to minimize the emotional and financial costs associated with court